Welcome to Bradford Family Dentistry!
Proudly serving our community for over 40 years!
William Marchese DMD & Adam W. Marchese DMD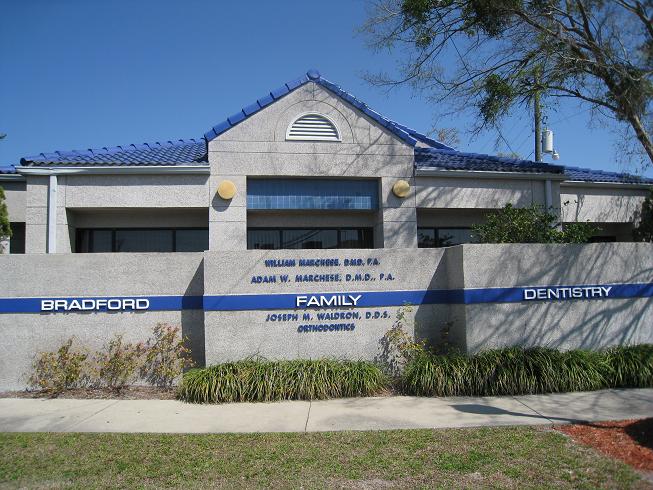 Our doctors and staff welcome you to our website and taking the time to find out more about us. We are conveniently located in downtown Starke, FL. We invite you to browse our site and contact us with any questions you may have. You may call us at (904) 964-7501 or also e-mail us at bradforddentistry@hotmail.com.
We look forward to meeting you and providing you with any preventive, restorative, cosmetic, and prosthetic services you may need including:
Cleanings & Periodontal (gum) treatment
Restorations (fillings)

Crowns & Bridges

Endodontics (Root canals)
Extractions & surgical procedures

Implant placement & restoration
TMD (Jaw joint & facial pain)
SmartMoves clear aligner orthodontic treatment
Full orthodontic treatment with Dr. Joseph Waldron DDS

and more!!